at Hernandez Heating & Cooling
Are you a skilled professional who takes great pride in your work AND your ability to communicate and connect with others?
Committed to Safety?
A professional with integrity and a great attitude?
Would you like to work for an established HVAC Company in a friendly and supportive work environment where you can grow professionally?
If you answered yes to these questions, we want to talk with you.
Hernandez Heating and Cooling, in Pittsburgh's South Hills, is looking to hire full-time HVAC Installation and Service Technicians to represent our customer-focused values while working in our clients' homes and businesses. We are looking for highly skilled Installation and Service Technicians that want to build a successful long-term career with us.
Successful candidates for our positions meet the following requirements:
Our Technicians enjoy the following: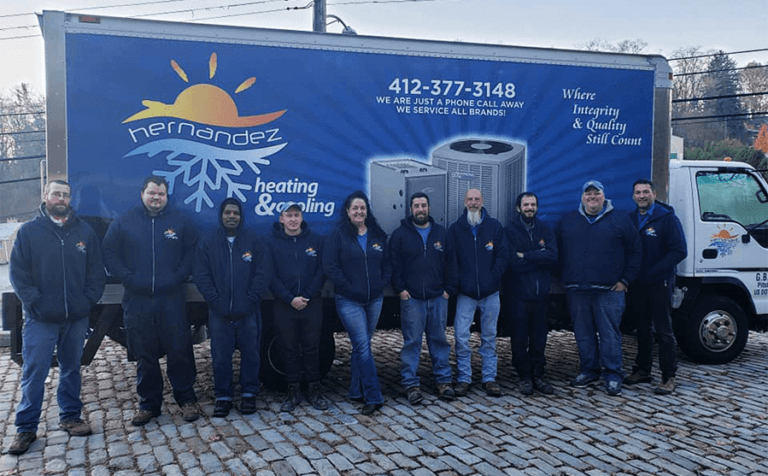 Service Technicians perform maintenance, diagnose, and repair heating and cooling systems in both residential and commercial environments.
We are looking for technicians with at least 5 years of experience in the installation and startup of residential and commercial HVAC equipment, and that demonstrate strong customer service skills …
Do you know a skilled, professional HVAC technician who would be great for this position?
Share our Careers Page with them!