Reliable Air Conditioning Repair Services
from Hernandez Heating & Cooling
All AC units fail at some point, but Murphy's Law says it will happen on the hottest day of the year, when you least expect it.  You can have peace of mind knowing that Hernandez Heating & Cooling has got your back for air conditioning repair services.  We know the importance of the comfort of your family.  That's why we're on call 24/7, hot, cold, rain or shine – to serve you.
Our technicians are prompt, our prices are fair and we proudly service all makes and models of air conditioning equipment.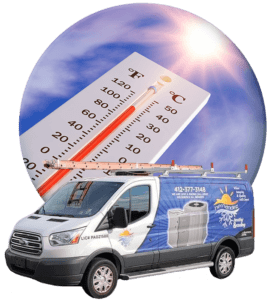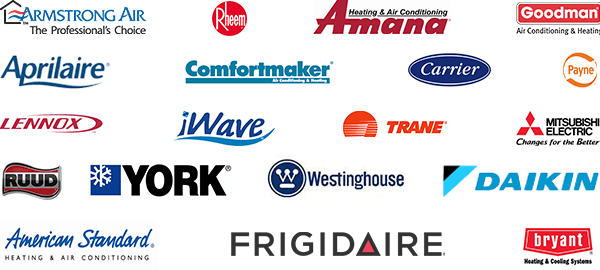 Signs You Need Professional Air Conditioning Repair Service
As an air conditioner ages, sometimes it is hard to tell if something you are experiencing is normal or if a repair might needed.  Just like anything else, if it seems like something is wrong, you should trust your instincts because chances are there likely is.  The team at Hernandez Heating & Cooling can help you interpret the signs, diagnose the problem and find a quick resolution.
Warm air instead of cool air could be a sign that the freon level in your air conditioner is low. Alternatively, it could mean that your compressor is failing.
Over time, debris can collect in ductwork throughout your home. This build-up ultimately obstructs heat and airflow throughout your home. What starts as a small problem can grow to be a big issue.
Having a leak near your air conditioning unit could mean you have either a refrigerant or condensate leak. Both issues require urgent repair for your family's health and safety.
Bad Odors or Burning Smells
Putrid odors or the smell of burning can be signs of major issues including system or ductwork mold, electrical fire hazards, or burning wires. All of these affect the health and safety of your family. If you smell something odd, call Hernandez Heating & Cooling right away!
Squeaking, grinding, and pounding are all signs that something is wrong with the mechanical function of your air conditioning unit. It could be something as simple as a loose belt or something as serious as a broken internal mechanism.
24-Hour Emergency AC Repair for Pittsburgh & Surrounding Areas
Air Conditioner breakdowns happen when you least expect them, leaving you and your family scrambling for a quick resolution.  With Hernandez Heating & Cooling as your partner in comfort, you can have peace of mind knowing we'll have your back 24 hours a day, 7 days a week.